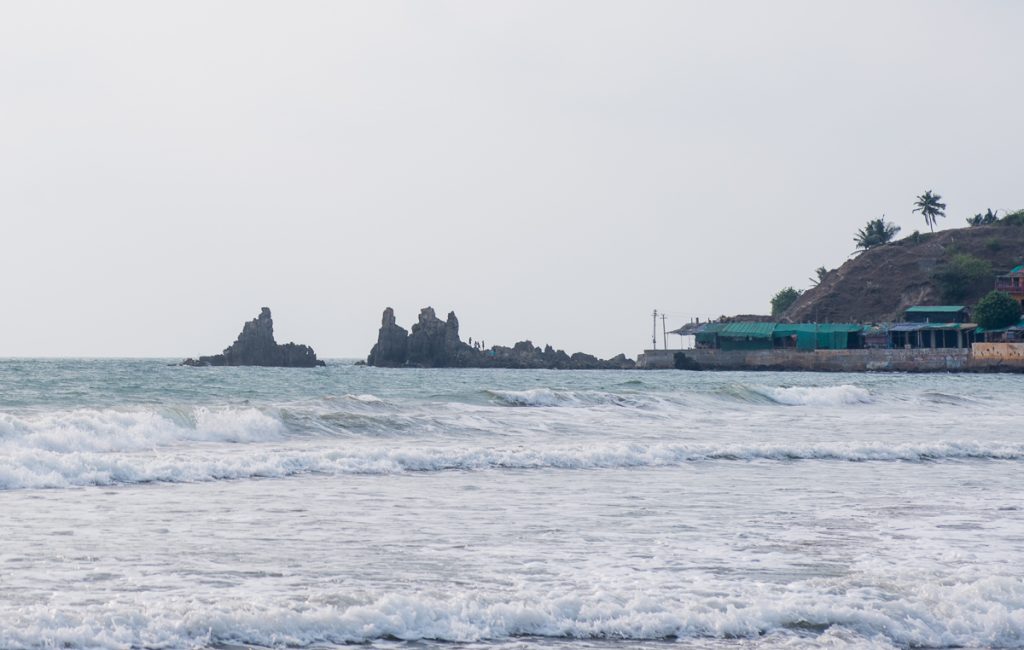 We do not have a lot of sea stacks in Goa. These are on the coast of a popular tourist belt. The presence of the shack constructions on the edge of the hill really blemishes the natural beauty of this scene. Beyond this hill, is a small beach and a sweet water lake; so these constructions have only come up as a result of the few travellers that hiked to the lake over the years. In my younger days, it was very different to what it has become of late. The cemented path resembles an ugly maze through what feels like a construction site with the occasional views of the ocean through the gaps in the concrete walls. Clear indications of poor planning, lack of vision and greed. The ideal way would have been to preserve the natural path to the lake devoid of all these constructions. And why make it so accessible to tourists who don't really understand hiking culture? The shacks and rooms on the hill and along the path have only been increasing over the years and are now moving up the hill. On the top, the paragliding companies have already started making their roads. It won't be long before the whole hill is covered with constructions. Not to mention the garbage collected here and the stench of sewage water that greets you as one approaches the hill.
These sea stacks and rocks are beautiful, they are the only reason I choose to photograph in this area. But the beach has now become more crowded and less comfortable to work on making imagery. The rocky area has selfie-seeking dare-devils climbing to the top oblivious to the dangers.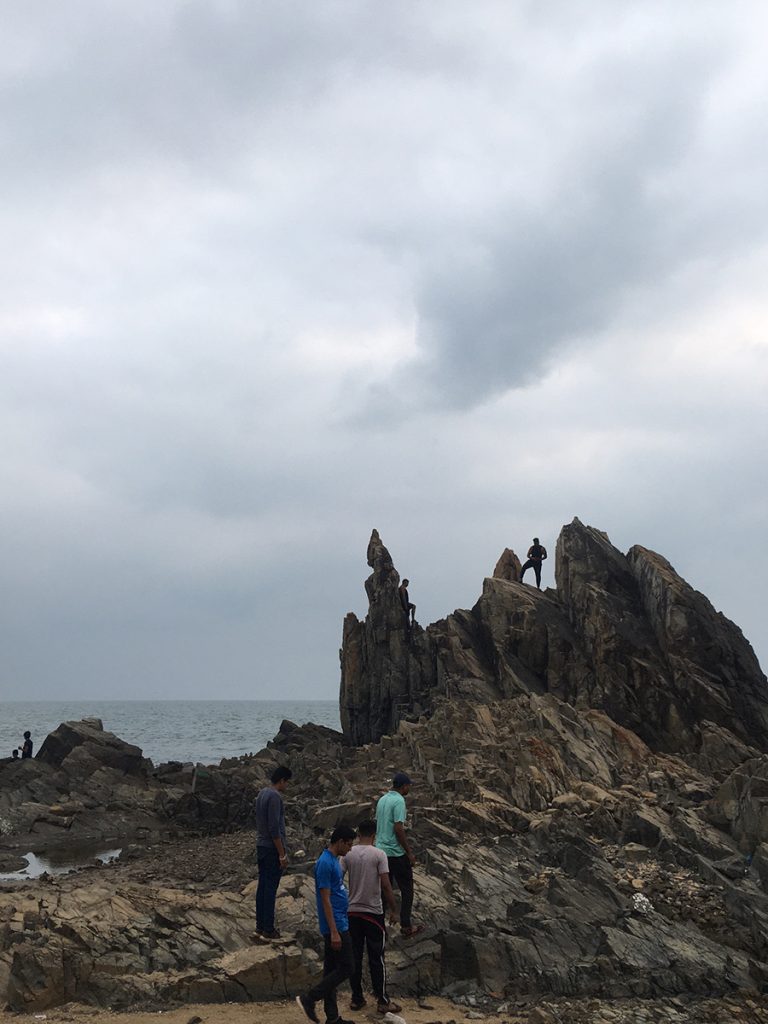 Back to the photography, I always shoot closer to these formations trying to get more intimate frames. On the rare occasions when the beach is not too crowded, I walk down to get a wider view of the scene. The sun sets behind these stacks almost all the time, but the ugly shacks always force my composition to avoid the hill completely. Last September, the cloud formations in this scene and it's reflection on the wet sand are what attracted me to capture this shot and try to achieve a kind of symmetry. I avoided a long exposure for this or else the waves would cover the reflections. I would have loved for smoother and less murkier waves though. This is a raw downsized file of the scene during golden hours without any edits shot on my Fuji X-t3.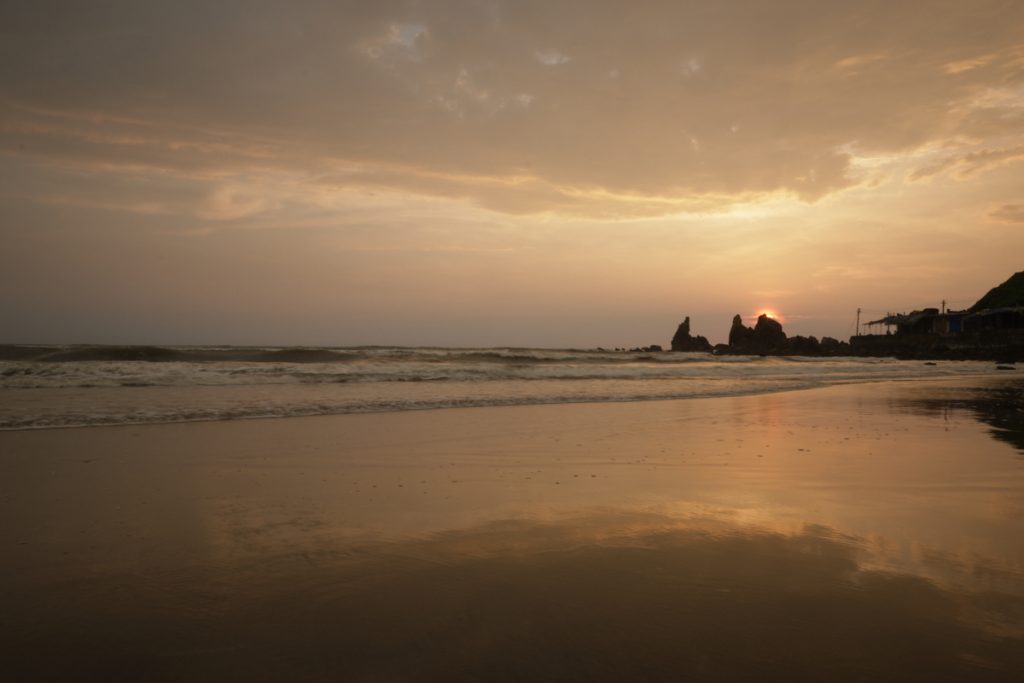 Here is one during blue hours.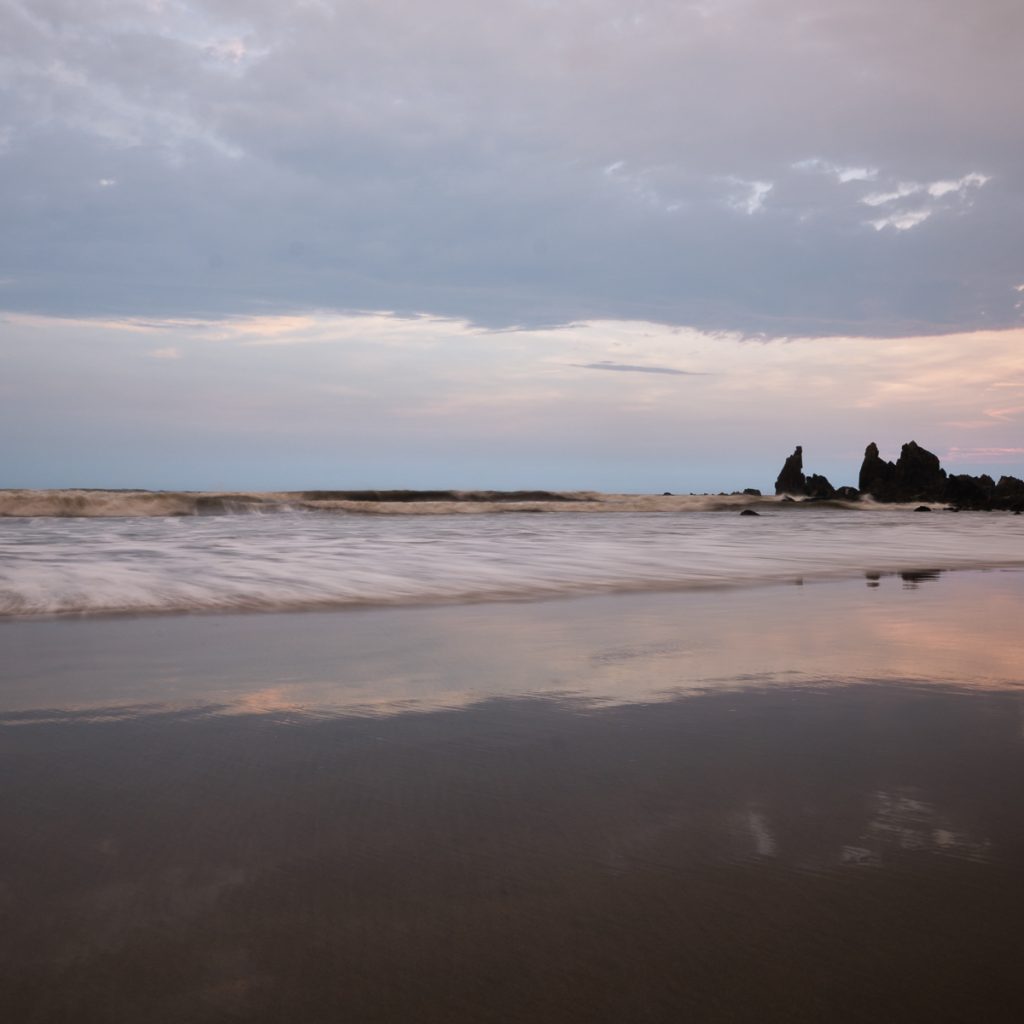 Not too satisfied by the results but unsatisfying results are one of good reasons to revisit a place. With the current changes in the scenery though, I'm not sure when. As a photographer of the coastline, it felt necessary to highlight the issues mentioned at the start.