In my early years with the camera I came across this video from Karl Taylor where he shoots a seascape.
Fortunately I saw this video at a time of the year when the skies in Goa are gorgeous and it inspired me to try my hands at seascape photography. I do not stay near the beach; quite far from any actually. Back in those days, I didn't own a vehicle and would commute via the local bus. I had to catch 2 buses to reach my nearest beach. I had already been watching the skies and knew that the sunset would be beautiful that day. The beach was empty, unlike these days, with only a couple of fishermen. I took some time to frame my composition, dial in my settings and then started clicking away. Here is one of my favourite images from that day.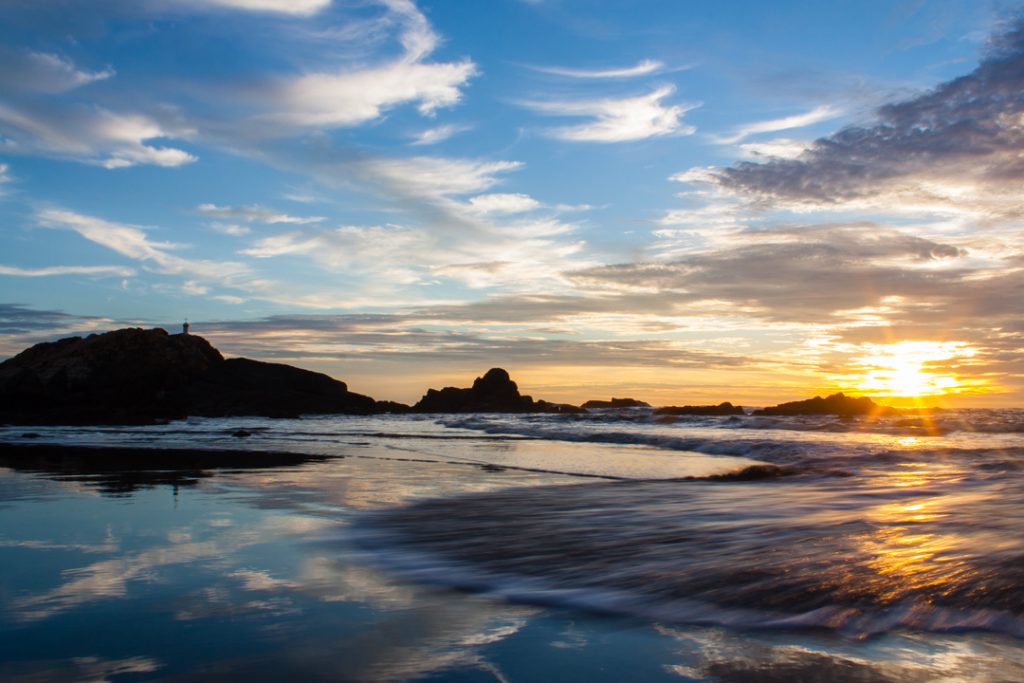 I kept shooting till late dusk that day. Later, I had to run up the hill to the nearest bus stop but by then I had missed the last bus. I hitch-hiked half the way and managed to get a bus home at another station. It was all worth it and I was excited to see the images when I got home. Years later I have tried replicating this composition but the beach has become over crowded making it impossible. Even the rock formations and the colours of the waters have changed. Today on a good sky day, it would be impossible to find this beach empty.
Unless there's a lockdown of course 🙂